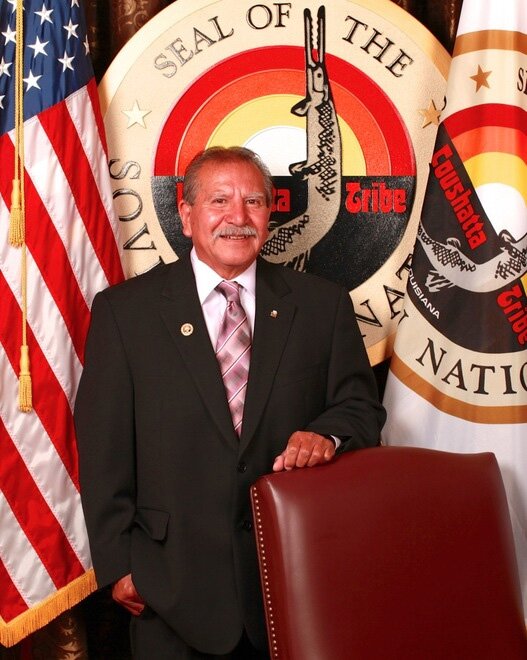 A message from Lovelin Poncho Chairman, Coushatta Tribe of Louisiana
Hachi-kaano (I hope you are all well),
On behalf of the Coushatta Tribe of Louisiana, I am pleased to welcome you to our Koasati Language web site. The launching of this site marks an historic event for our tribe, as this work was done entirely by tribal members, with the assistance of scholars, linguists, and other support personnel who worked diligently on our behalf. I particularly want to thank the Koasati Language Committee, the Koasati dictionary contributors, and the Heritage Department staff for recognizing the importance of preserving our language for current and future generations, and for contributing their time and knowledge to make all of this possible.
We are deeply humbled and appreciative of the work done by earlier generations of tribal members who spent countless hours with anthropologists and linguists to lay a foundation for us – our work would truly not have been possible without their dedication and persistence.
As you browse through our web site and learn about our project, we ask that you remember that our Koasati language is a gift from the Creator to the Coushatta people. Please respect our culture and history, and help us to honor the Creator by keeping our language alive.
Aliilamo (thank you)!