Tribal Historic Preservation Office
The National Park Service Tribal Historic Preservation Office (THPO)
The THPO program originated when Congress directed the National Park Service to study and report on tribal preservation funding needs in 1990. The findings of that report, entitled "Keepers of the Treasures - Protecting Historic Properties and Cultural Traditions on Indian Lands", provided the foundation for this program and for the establishment of the annual grants program.
In 1996, twelve tribes were approved by the Secretary of Interior and the National Park Service to assume the responsibilities of a Tribal Historic Preservation Office, pursuant to Section 101(d) of the National Historic Preservation Act as amended. Since that time, the THPO program has continued to assist Indian Tribes in preserving historic properties and cultural traditions through designation of Tribal Historic Preservation Offices (THPO) and through annual grant funding programs.
In October 2011, the Coushatta Tribe of Louisiana began preparation of the Coushatta THPO Program Plan and the accompanying grant application to the National Park Service.
In 2012, The Coushatta Tribe was approved by the Secretary of the Interior as a full Tribal Historic Preservation Office, was awarded federal funding to conduct preservation activities on tribal trust lands, and was granted the same authority as the Louisiana State Historic Preservation Office (SHPO). In accordance with the tribal plan, the THPO office has a designated Preservation Officer and an Advisory Board of professionals and tribal elders. The current Coushatta THPO Officer, Dr. Linda Langley, holds a Ph.D. in Anthropology from Brown University, and a BA in Archaeology from Harvard University. In addition to serving as Coushatta THPO, she is a Research Professor of Anthropology at McNeese State University in Lake Charles, Louisiana, and a Fellow in the Society for Applied Anthropology. Dr. Langley is the author of over forty-five articles, books, and videotapes spanning various areas of her work and research.
As Coushatta THPO, Dr. Langley is responsible to coordinate a variety of THPO duties and functions, including: Tribal-Federal and state consultations concerning historic preservation policies, laws and ordinances, situations requiring specialized knowledge of Coushatta history and culture, comprehensive knowledge of and experience in Tribal historic preservation policies and procedures, proficiency in preparing and implementing historic preservation policies, plans and surveys, experience in providing public information, education, training and technical assistance in historic preservation, specialized knowledge of the National Historic Preservation Act Section 106 and the Native American Graves Protection and Repatriation Act, and executing programmatic agreements with a range of Tribal, Federal, State, and local historic preservation agencies and professionals.
The THPO is advised by the Koasati Language and Heritage Committee Members, who function as Tribal Traditional Cultural Authorities. These individuals are tribal members who are recognized for their cultural expertise in such areas as language proficiency, knowledge of Coushatta sacred sites and traditional cultural properties, knowledge of Coushatta medicinal plants and funerary practices, proficiency in traditional criteria with regard to site evaluation and survey methodologies, and expertise in the facilitation of appropriate Coushatta traditions with regard to site mitigation.
The Coushatta Tribe of Louisiana THPO maintains a cooperative relationship with other THPO's and preservation offices in the south and eastern region, including:
Alabama-Coushatta Tribe of Texas
Mr. Bryant Celestine
Celestine.bryant@actribe.org
Caddo Nation of Oklahoma
Mr. Robert Cast
rcast@caddonation.org
Chitimacha Tribe of Louisiana
Ms. Kim Walden
kswalden@chitimacha.org
Choctaw Nation of Oklahoma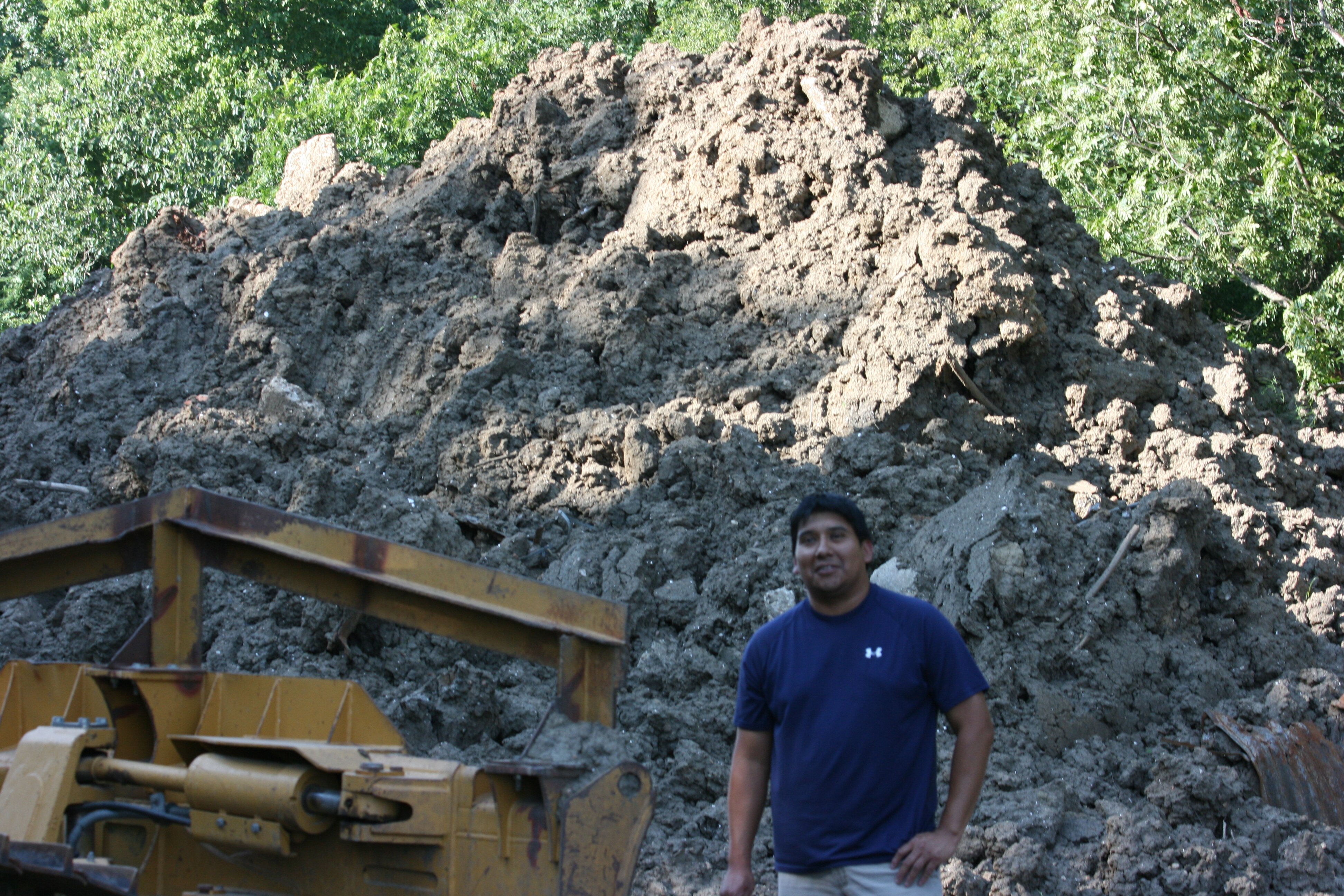 Dr. Ian Thompson
ithompson@choctawnation.org
Mississippi Band of Choctaw
Mr. Ken Carleton
kcarleton@choctaw.org
Poarch Band of Creek Indians
Mr. Robert Thrower
rgthrower@hotmail.com
Quapaw Tribe of Oklahoma
Ms. Carrie Wilson
Nagpra106@earthlink.net
Seminole Tribe of Florida
Mr. Willard Steele
wsteele@semtribe.com
Louisiana State Archaeologist
Dr. Chip McGimsey
cmcgimsey@crt.state.la.us
Advisory Council on Historic Preservation
Ms. Valerie Hauser
vhauser@achp.gov
NPS Preservation program
Mr. James Bird
James_Bird@nps.gov